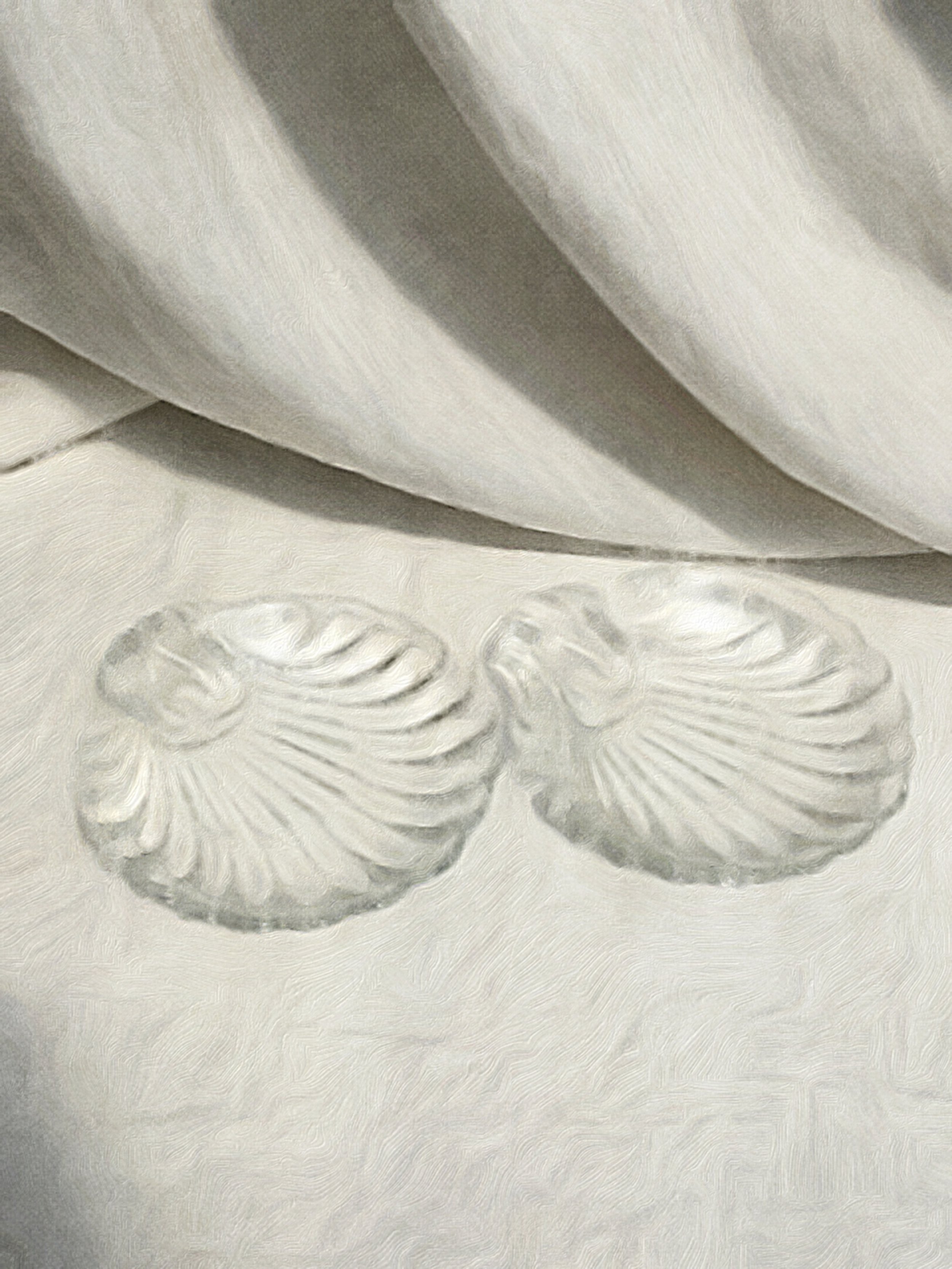 Glass Shell Dish
Vintage glass dish in the shape of a scallop shell. Price is for 1 dish.
Ideal to hold jewellery on a dressing table or as a decorative object.
Length: 14.5cm
Width: 13cm
Please note this item has been sourced second hand, though care has been taken to select pieces that are as close to new condition as possible.